I have been lax. Really lax. Four months lax. But no more! I'm putting this blog on the front burner from here on out and I will make sure I don't have a long absence again.
I want to fill you in on some awesome stuff we have going on here in the Teen Library!
January's Friday After Hours
First off, we have a new, wildly successful program called
Friday After Hours
. Basically we just open the library up from 6-10pm one Friday a month for you guys to come hang out. I'm here, Amy is here, and then we typically have 2-3 adult volunteers to help us as well, but that's it. No other adults hanging around, squelching your fun. We have 3 tvs set up for video games, we get out the ping pong table, we do crafts, eat snacks, and watch a movie. All of that stuff is going on at once, so you have your choice of activities. We've done crafts as simple as advanced coloring sheets and as complicated as making modge podged newspaper signs (it is hard to explain). Movie-wise, we usually watch something that has just been released on DVD. In January, that was Pitch Perfect. In November, it was The Amazing Spiderman. We haven't decided on February's movie yet, but show up on February 15 and you can find out for yourself!
Next Meeting: February 12
Naturally, our other programs are still going strong. The
Anime Club
still meets the 2nd Tuesday of each month from 5-6:30. They are deep in the planning for this years mini-convention, which will be held on April 20.
Teen Tuesdays
still rock our world the 4th Tuesday of each month from 5-7. January's Teen Tuesday was last week and we had an absolute blast making playdough sculptures and homemade gak.
I'm also waist deep in the planning of our upcoming summer. I've got all the prizes on order and am working on getting everything on the calendar. Spoiler alert: We have two trips planned, one of which involves more than a 3 hour drive. It is going to be epic!
A hint about one of our summer trips...
In February, we are having a
Superbowl Watch Party
, which is actually coming up on Sunday. Be sure you
register
so that I can buy the right amount of food. Even if you don't like the Superbowl (like me) they'll be plenty to do. Just like Friday After Hours, we'll hook up the video games and break out the ping pong table. It'll be fun!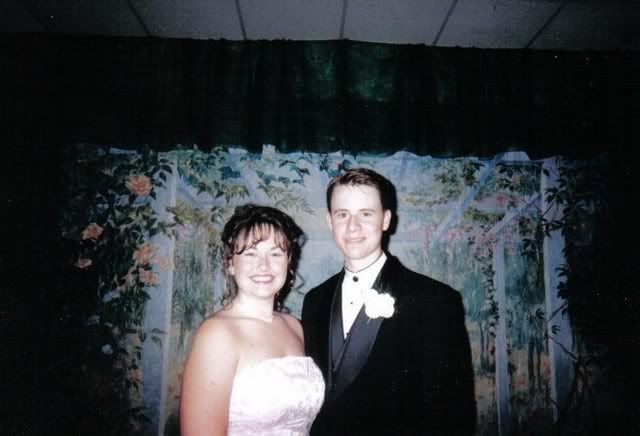 Me at my junior prom (with my then boyfriend, now husband) in 2000. This dress will be at the sale!
We are also having our First Annual
Prom Dress Sale
February 8-10 (1-6:30pm on the 8th, 1-5 on the 9th and 10th) in partnership with the Junior Auxiliary. If you have any old prom dresses laying around, we'd love for you to donate them to us for the sale. Your donation is tax deductible and all proceeds go to fund programs for the teen department right here at your very own library. The amount of teens attending our programs has increased by three TIMES across the board but county revenues (ie-how we pay for stuff) are going down, so we actually really need fundraisers like this to keep us able to host awesome programs.
Also in February we have our
Murder Mystery Tour
on February 23 as a part of Arkansas Heritage Program Series, presented by the Friends of the Library. We have a local author coming in to talk about a selection of grisly murders that have taken place in Baxter County. Then we'll load up and tour murder sites and hit the oldest cemetery in town to check out creepy old graves. This is also an event that requires
registration.
And finally, we have the first of a three part class on
Self-Awareness/Self-Defense
(first class held February 28). Paulette Hill from Serenity will be here to teach teen girls about healthy relationships and how to tell if something is "off". We follow this up the first session with two more (the first two Thursdays in March) taught by Bubba Jones of the Mtn. Home Police Department with a focus on actual defense techniques. This class is limited to teen girls only and requires
registration.
We are busy! Come take in a program or two with us in February!